Meet Ashley MSN, APRN, WHNP-BC at Bare Body Shop in Omaha, NE
Ashley is a registered nurse practitioner, who provides her clients with safe, effective treatments, that deliver results. Contact us today for more information or book a consultation now. We are conveniently located at 10811 Prairie Brook Rd Omaha, NE 68144.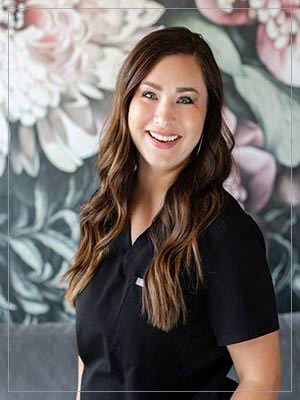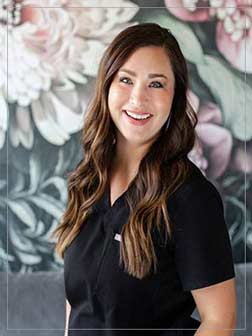 Ashley
Nurse Practitioner, MSN, APRN, WHNP-BC
Ashley is a Nebraska native who knew from an early age that she was passionate about helping people. In 2006, she graduated with her Bachelor of Science in Nursing (BSN) from the University of Nebraska Medical Center (UNMC). Her career as a Registered Nurse (RN) furthered her love for the nursing field as she provided over 12 years of bedside nursing care in Labor and Delivery and High-Risk Obstetrics.
Ashley continued her education by obtaining her Master of Science in Nursing (MSN) in 2018 with a focus on women's Health. Her love and passion for aesthetic medicine began with the core foundation of wanting to help people feel their best. Since this time she has focused on attending numerous pieces of training, conferences, and seminars to improve her skills and in-depth knowledge of the skin, facial structures, and injection techniques. Her priority is to provide her patients with safe, effective treatments, that deliver results. In this quickly evolving area of medicine, Ashley understands the importance of continual learning and takes a medical approach to personalize treatment plans.